We are New Zealand's premiere folk music label, dedicated to supporting our artists, the community and furthering NZ folk music – both globally and locally. We take great pride in being flexible in our relationships with artists, and offering open, and individual, negotiations so that both us and our artists get exactly what they want and need from this relationship. We've got huge plans for the coming years and are excited to reveal our initial roster!
ALBI AND THE WOLVES / FABLES / THE FRANK BURKITT BAND / VICTORIA VIGENSER 
Albi & The Wolves release new single 'It Ain't Easy' on Friday 5th October. This is the first song released since their Tui Award winning debut album, One Eye Open, and the first release with Second Hand Records. Chris Dent says it's a hint of some more new material on the horizon.
You can listen to this or their previous album on Spotify here! Or scroll down for the single!
Albi & The Wolves are soul filled, energetic, electric, and beautiful and they pride themselves on pushing the limits of what three musicians can do within the string band format. The trio create a huge sound using only an acoustic guitar, an electric violin, a double bass, their three voices, and a stomp. These instruments are played by Chris Dent (the proud albino front man Albi), Pascal Roggen, and Micheal Young respectively and each member contributes to the sic om broadly different musical backgrounds.
Their songs stand out on their own too as the band recently won the Best Folk Artist 2018 TUI at the New Zealand Music Awards for their debut album One Eye Open. So whether it's Woodford Folk Festival in Brisbane, Australia, or a humble homestead in rural New Zealand the band bring their world class sense of humour and their music with them. Wherever you get the chance to see them you most definitely should as this act is not to be missed.
Read more here.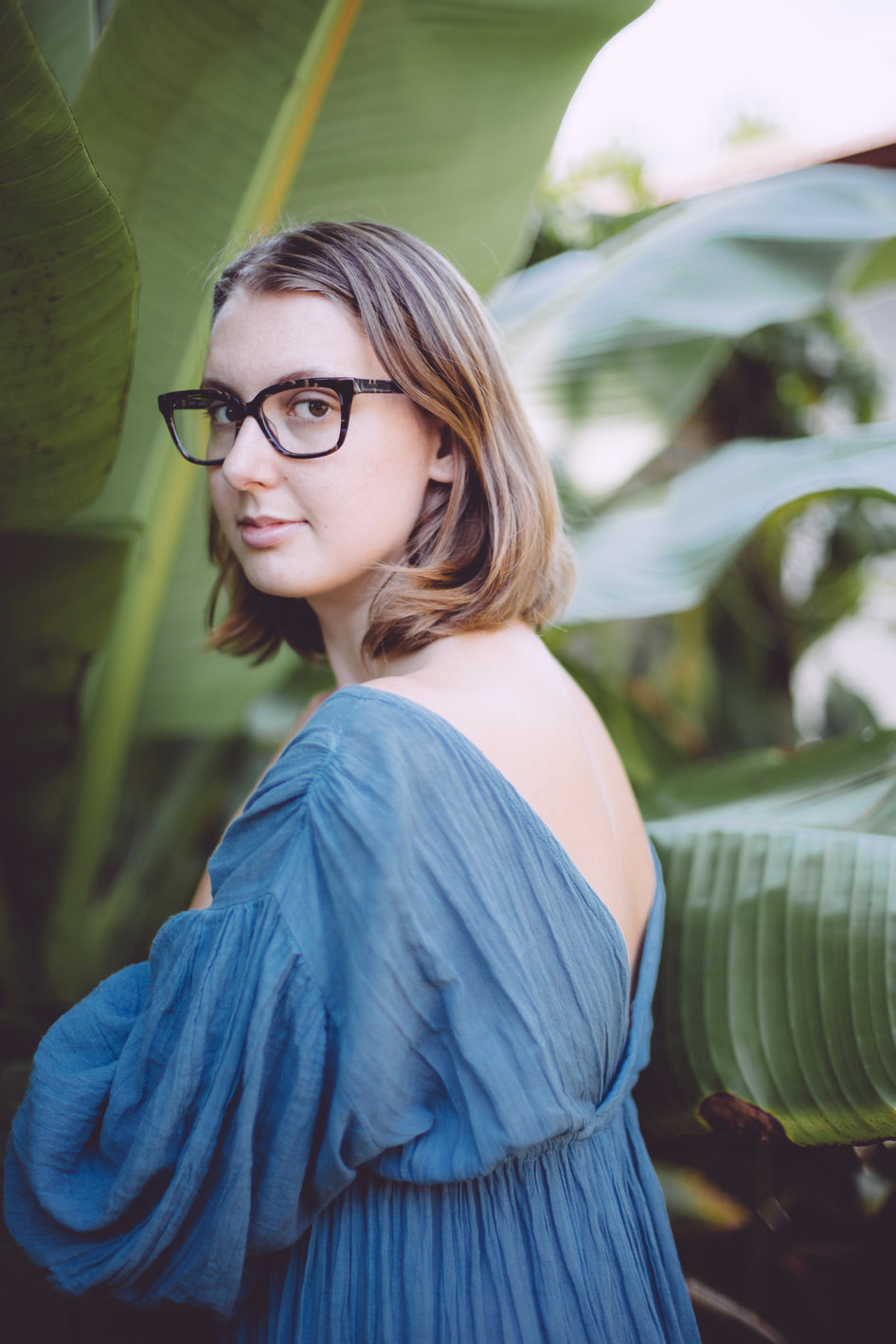 Fables produce a gentle and heartfelt indie-folk sound. Jess Bailey was taught by the Mackenzie Hills of the South Kaipara, dredged in the waters of Muriwai beach then hung out to dry in the plum trees at home. This imagery is littered throughout the band's wistful lyrics. Jess's velveteen voice intermingled with a collection of strings, harmonies and percussion should find you quite heat home.
They have just released their debut EP Portraits to much interest and embarked on a successful national tour. Listen to Portraits below or on Spotify!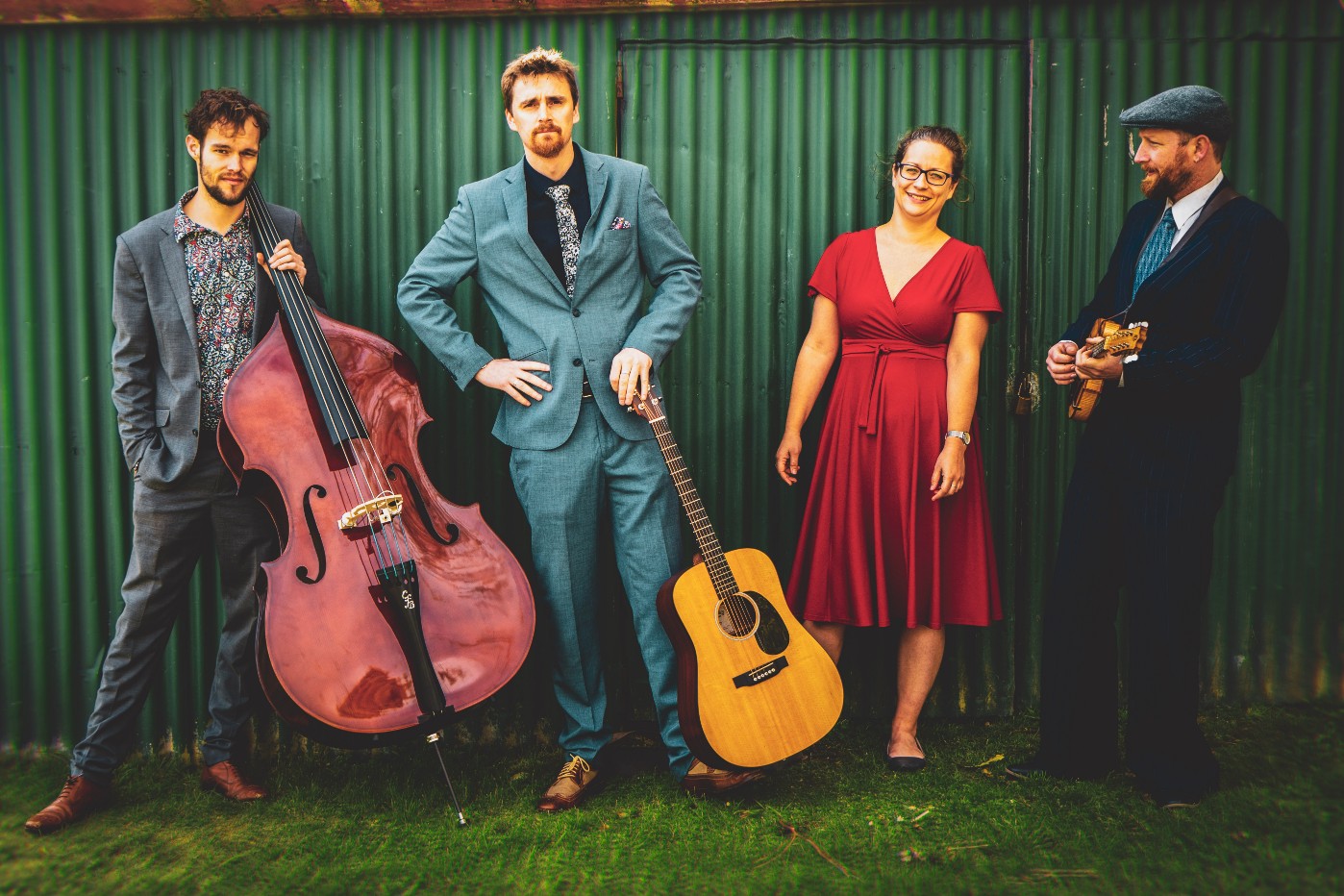 THE FRANK BURKITT BAND
Frank is a story teller, songwriter, singer and guitarist. In that order. He has been performing for the last 15 years
throughout the UK, New Zealand and Australia. High energy American roots with hints of jazz, blues and swing very
much shape his music.
When he relocated to Wellington from Edinburgh with his partner and backing vocalist Kara Filbey, he formed an incredible string band, with blues and country mandolin player Cameron Burnell and jazz double bassist James Geluk. Foot stompin' swing that brightens the room and gets audiences dancing.
The Frank Burkitt Band have made incredible progress in the last 4 years, releasing their debut album Fools & Kings in 2015 and becoming a festival favourite throughout New Zealand. They have embarked on extensive national tours of New Zealand and Australia and released their second album Raconteur in March 2018 at Port Fairy Folk Festival (Aus). The album was produced by acclaimed producer Gerry Paul (Grada, Tim O'Brien, Mel Parsons) and recorded at The Surgery Studios, Wellington by award winning engineer Lee Prebble (Pheonix Foundation, The Black Seeds, Fly My Pretties). Stay tuned for a bonus release in 2018!
VICTORIA VIGENSER
More info to come…